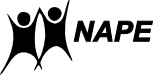 Daily performances from 6.30pm to 8.00pm starting on Monday 13th June through to Friday 17th June.
The NATIONAL ASSOCIATION FOR PRIMARY EDUCATION is a membership partnership of teachers, governors, parents, education officers and advisers, all of whom care about the learning and welfare of children from birth to thirteen and above, both at home and in school.
Oxfordshire is the largest branch of the national association and is best known for its annual Festival of Voices which has grown from just two concerts in Oxford Town Hall in 1984, via eight years in Nicholas Tingewick Hall at the JR Hospital, to a week of five performances in the amazingly beautiful Dorchester Abbey, where it has been since 1993.
The 2016 programme involves the following schools:
Monday 13 June
Cumnor
Eynsham
Freeland
New Hinksey, Oxford
Peppard
St Aloysius, Oxford
St Michael's, Oxford
St Peter's, Cassington
Stanton Harcourt
William Fletcher, Yarnton
Wood Farm, Oxford
Tuesday 14 June
Blackbird Academy Trust, Oxford
Orchard Meadow, Pegasus, Windale
Beckley
Lewknor
Mill Lane, Chinnor
SS Mary and John, Oxford
St Nicholas, Oxford
St Thomas More, Kidlington
Windmill, Oxford
Wednesday  15 June
Kidmore End
Gateway, Carterton
St Amand's, East Hendred
St Barnabas, Oxford
St John the Evangelist, Carterton
St Michael's, Steventon
Stanford in the Vale
Wheatley
Wolvercote, Oxford
Thursday 16 June
Brookside, Bicester
Carswell, Abingdon
Dorchester St Birinus
Leafield
Middle Barton
St Andrew's, Oxford
St Christopher's, Oxford
St Francis, Oxford
Sandhills
Valley Road, Henley
Friday 17 June
Botley, Oxford
Charlton
Checkendon
Ewelme
Garsington
Harwell
Our Lady's, Oxford
North Hinksey, Oxford
Watlington
And they will be singing a selection of the following songs:
Oklahoma from 'Oklahoma'
Food Glorious Food from 'Oliver'
My favourite things from The Sound of Music'
Feed the birds from 'Mary Poppins'
Bare necessities from 'Jungle Book'
You spotted snakes
Peace and love and harmony
3 witches
Dona nobis pacem
Peixe Vivo www.schoolsonline.britishcouncil.org/classroom-resources (Search for Peixe Vivo and you will find two videos, one of children singing the song and another of 2 children saying the song which will help with the pronunciation.) There are also lots of other good songs on the site.
Senzenina
Many shades of blue  – Singing Sherlock Bk 2
No 10 of Captain Noah – Captain Noah and His Floating Zoo
Purple people eater – Sonsense Songs – A and C Black
Sometime, somewhere
Believe – Sing Up
World in Union – sheet music